ComBots Combat Robots - your best choice for unique corporate events.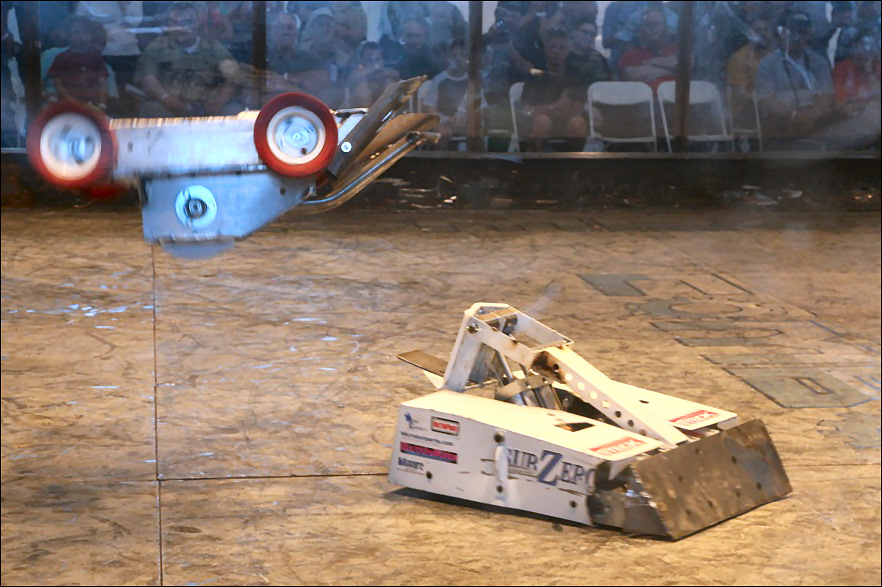 Looking to spice up your event? ComBots has the most unique shows in the corporate event business - from spectacular 340 pound fire-breathing robots fighting in our 40 ft square arena to one-foot tall kung-fu androids that you can control. We even can bring robot bartenders!
Whether it's a small internal employee meeting or a stadium-sized event for your customers, ComBots events give your meeting the excitement it deserves. Why settle for a rock group when you can step up to heavy metal? Our events are so spectacular, we even won Corporate Event Magazine's Judge's Choice Award - Innovation Tier.
Past clients include VMware, Sony, Google, Ask Jeeves, Genentech, O'Reilly Publishing, and many others. We've done shows in several states around the US, as well as in India and Spain. ComBots even organizes the International RoboGames with thousands of robots - Just imagine what we can do for you! We work with both corporations directly and event production companies.
All events are customized to your needs - whether you're looking for an all night spectacular that fills a warehouse, or some small table-top entertainment for between-seminar breaks, ComBots makes your event memorable!